Samsung Galaxy S8 units updated to Android 8.0 beta are now supporting updated Samsung Pay
16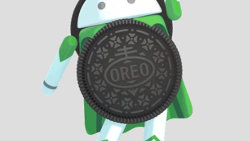 Samsung's Oreo beta program for the
Galaxy S8
/
S8+
is designed to allow owners of Sammy's latest flagship models, to test the newest version of the Android open source operating system. The one new feature that Android users are looking forward to is the picture-in-picture capability that will allow the device owner to move an active video all around the screen. In addition, such a video can also be changed from portrait mode to landscape, and back again.
To allow Galaxy S8/S8+ users to do an exhaustive test of Android 8.0 on their phone, Samsung is updating the Samsung Pay app so that it will work with Android 8.0. Consider the mobile payment app to be like a glass of milk. Opening a package of Oreo cookies is like updating your Android phone. But what good is opening a package of Oreos without making sure that the cookies can be dunked into a glass of milk? In other words, having the Android 8.0 beta on your Galaxy S8 to test it out isn't complete without having the updated version of Samsung Pay available to test as well.
Right now, it isn't totally clear whether Galaxy S8 and Galaxy S8+ models have to be signed up to receive the Android 8.0 beta in order to get the Oreo version of Samsung Pay. Also unknown is whether the
Samsung Galaxy Note 8
will also be receiving the Android 8.0 beta, or whether the update will continue to be reserved to Galaxy S8/S8+ units only.
source:
AndroidGuys