Samsung Galaxy S6 to have multiple back covers with camera lens attachments, health, dual-screen, and fitness functionality?
87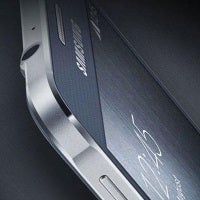 Ready for another round of Samsung Galaxy S6 rumors? Polish website Android.com.pl revealed some interesting information about the upcoming flagship. According to an anonymous insider, the sixth-gen Galaxy S has a proprietary connector on its back, fashioned for connecting a new set of optional back covers that offer previously unseen, and rather advanced functionality.
The leakster has given a few examples of it - one cover measures the blood sugar level and syncs with the S-Health app, while another has an embedded monochrome E-Ink display for reading books or other information without wasting battery life. A third cover lets the Galaxy S6 become your personal fitness trainer, of sorts, connecting to different fitness machines (bikes, steppers and such) and syncing data to a relevant app. And a fourth cover is said to let you connect additional lenses to the GS6's camera. Reportedly, these are just a few examples of what Samsung employees have came up with. The functionality will be opened up to developers to try out their own ideas too.
This information jibes with an earlier account where a purported list of Galaxy S6 covers was uncovered,
rich with non-traditional covers
. We're still a little skeptical, though. On one hand, you can expect everything from South Korea. Everything! On the other hand, anyone armed with imagination and time to spare can come up with this modular case concept. Take the proverbial grain of salt, but don't ingest too much, because Samsung could really have something of that extent to surprise us with at March's MWC.
Read even more Galaxy S6 rumors right here: