Half metal jacket - the Galaxy S6 and S6 Edge reportedly have a metal frame covered in glass panels
29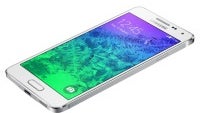 According to the latest rumors from
Samsung Town
, those of you yearning for an all-metal Samsung Galaxy S6 this year will be up for a slight disappointment as the flagship smartphone and its curved screen Edge version won't be full metal unibody handsets. Instead, their designs will incorporate a metal frame as seen in the Galaxy Note 4, "sandwiched" by glass panels on the back and front sides. This will also make for a non-removable battery.
Even though full-metal jacket smartphones is today's understanding of premium, a metal frame and glass construction can still look stunning, as evidenced by the Sony Xperia devices. So, relax, aesthetic perfectionists - Samsung is heading in the right direction. But if you demand an explanation of why the S6 will be "only" half-metal, the original report claims that Samsung wants to differentiate the Galaxy S-line from the mid-range Galaxy A line, which happens to offer three aluminum unibody beauties. Hopefully, the Galaxy S6 and its curved comrade will be prettier and more innovative than the Galaxy A, or the mid-range devices could end up eating into the flagship's monetary pie - which will be a spectacular own goal for Samsung.
Either way, the Galaxy S6 and the widely expected Galaxy S6 Edge are heading towards Mobile World Congress '15 in Barcelona, Spain, which happen between March 2-5. By that time, we will have a really good idea of what the next Galaxy S smartphone is about, and flagship offerings
from HTC
and
Sony
will be breathing down its neck.
Still, if you want to get a taste of Samsung's premium design prowess, it doesn't get much better than the Galaxy A7: