Samsung Galaxy S20 FE One UI 3.1 update rollout put on hold
2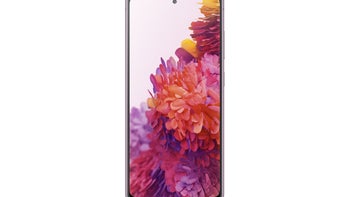 Update
: As of February 19, Samsung resumed the Galaxy S20 FE One UI 3.1 rollout. Apparently, the update wasn't pulled due to any technical issues since the firmware number remains the same. Well, whatever reasons Samsung might have had to put the rollout on hold seems to have vanished after a few days. Just to clarify, the update is currently available for the 5G model, so owners of the 4G LTE variant will have to wait a bit longer.
Samsung
made a lot of people happy when it decided
to release One UI 3.1 for the Galaxy S20 FE
. Unfortunately, their happiness was short-lived, as Samsung has now put the update on hold, just like it did with the entire Galaxy S10 family last month.
SamMobile
reports that although Samsung kicked off the One UI 3.1 rollout just a few days ago, the update is no longer available for download. No official statement is available at the moment, so we're in the dark as to why Samsung had to pull the update so quickly after release.
Based on the previous experience with the botched updates, Samsung should resume the rollout soon, although that's just a guess without known the reasons behind the company's move.
If you're in the US, Samsung's decision to halt the
Galaxy S20 FE
One UI 3.1 rollout might not have affected you since it was mostly deployed in Europe. At least that's where the update was sighted first.
Although this is bad news for Galaxy S20 FE users, it's actually a good thing for those who didn't get the update. Who knows what issues the update might have caused to your phone, and then you'd have to wait for a fix that will probably not come until next week.