Samsung Galaxy Nexus available for $220 at Fry's Electronics, $200 at Amazon
8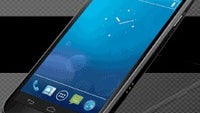 But is any of the third-party retailers willing to slash that figure down to something more tempting? Of course!
Fry's Electronics is offering the Galaxy Nexus for $220
with a new 2-year contract and for $250 should you choose to renew. If patience is something you don't have much of, the smartphone can be bought at a brick and mortar Fry's Electronics outlet, or if 2 to 3 days shipping time won't hurt you, just purchase it at the retailer's online store.
Alternatively, the Samsung Galaxy Nexus can be purchased on Amazon where it currently bears a $200 price tag for new Verizon subscribers, while upgrades are priced at $250. Unfortunately, the smartphone is currently backordered and is expected to ship in about 8 to 9 days.
Is anyone thinking of taking advantage of any of these deals? Feel free to brag about it in the comments below.
Thanks goes to our tipster!