Android Oreo update for 2017 Galaxy J3, J5, and J7 gets delayed until September
3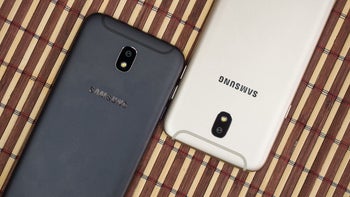 As the anniversary of the Android Oreo launch draws closer, certain owners of 2017 Galaxy J devices were expecting to receive the new software version by the end of next week. Unfortunately, if a new Samsung Turkey listing is accurate, owners of the
Galaxy J3 (2017)
, Galaxy J5 Pro, and Galaxy J7 Pro will have to wait quite a while longer.
Just like before, the
Android 8.0 Oreo
update is still listed as being in the testing phase, though the rollout date has been pushed back by over two months. Previously, OTA updates were set to commence on Friday, July 13th. Now, though, the new Android version is set for a rollout on September 28, 13 months after Android 8.0 Oreo's initial launch and roughly a month after the release of Android 9.0 P.
Samsung is yet to comment on what has caused the significant delay, although it most likely means a delay for international owners too. After all, both the Galaxy J5 Pro and J7 Pro are simply rebranded versions of the
Galaxy J5 (2017)
and
Galaxy J7 (2017)
, which are sold alongside the cheaper Galaxy J3 (2017) in a number of countries.

Perhaps on a more positive note, however, is the fact that Turkey tends to receive updates later than most countries. After all, the 2017 Galaxy A series is also present on the list with a release date of August 10, quite a delay when the fact that some markets have already received the update, although this should mean no further changes to the launch schedule will be made.