T-Mobile isn't going to sell Samsung's Galaxy Fold when it launches
7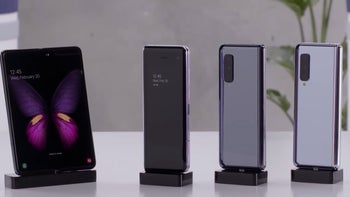 Today is a pretty good day for Galaxy Fold fans. Three months after the $2,000 foldable's launch was canceled Samsung has finally committed to a
new launch timeframe
– September. There's just one downside to everything.
When Samsung originally introduced the Galaxy Fold earlier this year, both AT&T and T-Mobile confirmed their intent to sell the premium device both online and inside physical stores. But when contacted earlier today following Samsung's announcement, T-Mobile told
The Verge
that its plans have changed.
T-Mobile will not carry the Galaxy Fold because we already offer customers a wide range of the latest smartphones. Please reach out to Samsung for any further inquiries.
Unfortunately, the carrier didn't elaborate any further and failed to provide an exact reason for its decision. But considering everything that's gone on over the past few months, this likely has something to do with maintaining the company's reputation and ultimately avoiding unnecessary scandals. After all, while Samsung believes the Galaxy Fold is now ready for release, it also believed that three months ago when it was clearly an unfinished product.

In regards to AT&T's status on the matter, the company has yet to provide a response. Nevertheless, it has said that it's still working with Samsung which would suggest the carrier could be in the process of testing the device vigorously before making a decision about its release.