The affordable Samsung Galaxy A21s starts getting Android 11 months earlier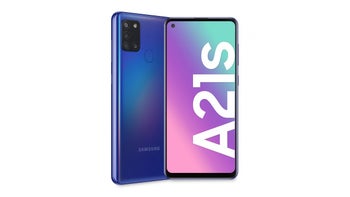 Samsung
has a tight schedule when it comes to Android 11 updates, but the South Korean company seems to be way ahead. One of the cheapest Galaxy devices scheduled to receive the Android 11 update, the
Galaxy A21s
was initially slated to get it no earlier than May.
Thankfully, Samsung has been able to provide Galaxy A21s owners with the highly-anticipated update two months earlier than expected,
SamMobile
reports. At the time of writing, the Android 11-based One UI 3 update for the Galaxy A21s is available in South Korea only.
If you're living in another country, don't expect this to be available right away, but don't be surprised if it pops up on your phone in just a few weeks from now. We don't have any additional details about the update, just that it includes One UI 3 improvements and a brand-new security patch.
There are ways to download the update before Samsung pushes it OTA (over the air) to your phone, but we don't recommend that if you're not absolutely sure you know what you're doing. Just in case you get an update on your Galaxy A21s, the one that brings the phone to Android 11 carriers firmware number
A217NKSU5CUC7
.