SK65 launched today by Siemens mobile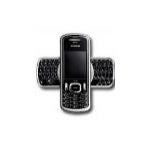 Today at the London Stock Exchange Siemens Mobile introduced the new SK65. The original and interesting about this handset is the unique design - featuring x2type (cross-to-type), full-sized QWERTY keyboard which rotates with a sliding movement.
The new phone is targeted towards business professionals on the go and comes complete with BlackBerry software (for its high end version). The SK65 will come in three variants to suit the individual needs of its clients. A standard handset will be available allowing manual transfer of e-mail messages from an e-mail account to the phone. The second version will be available with BlackBerry Web Client™ services aimed at mobile professionals of small and medium offices without a corporate e-mail infrastructure. The high-end edition will come with BlackBerry Enterprise Server™ support.
The SK65 is a tri-band GSM which allows frequent travelers to use it around the globe. Another feature that Siemens emphasized on is the E-mail which supports SMTP, POP3, IMAP4 protocols.
Some additional features are:
132 x 176 pixel TFT screen
64MB memory
GPRS
Bluetooth
IR Port
Push-to-Talk over Cellular
SMS
MMS

The phone will be available in Europe, Middle East and Latin America from November 2004. Other regions will follow shortly afterwards.