Report hints that Apple has changed one important facet of its business
5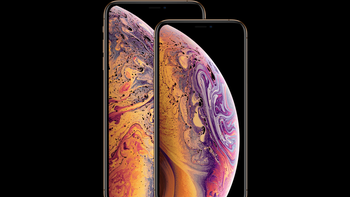 According to a report published today by The Wall Street Journal
, Apple was so desperate to obtain 5G modem chips for the iPhone, it had discussions with Intel about buying the latter's mobile modem chip business. What got Apple into a tight position was the numerous court dates that it had with Qualcomm over a variety of issues ranging from halted incentive payments, alleged patent infringements, and the licensing policies forced on phone manufacturers by the chip maker. The animosity between the firms grew so big that Qualcomm reportedly refused to sell Apple components for the 2018 iPhone models.
From 2011-2015, Apple turned exclusively to Qualcomm for the modem chips used in the iPhone. By 2016 and 2017, Apple sourced this important component from both Qualcomm and Intel before using Intel exclusively for the 2018 iPhone models. With 5G Android phones being released this year by a number of manufacturers, Apple didn't want to fall too far behind. Since it was no longer using Qualcomm's chips, Apple was depending on Intel to deliver 5G modem chips in time to offer such a model by 2020. But there were concerns in Cupertino that Intel would not have this part ready in time.
During the FTC v. Qualcomm trial back in January, Apple supply chain executive Tony Blevins testified that
the company even considered turning to Samsung or MediaTek for 5G modem chips
. And Apple also put a plan into
motion
that would allow it to develop its own chips. The company managed to hire away some Intel engineers and planned to open an office with 1,200 employees located in Qualcomm's own backyard (San Diego).
But everything changed on April 16th, after opening comments were made by Apple's attorney in a multi-billion trial against Qualcomm. All of a sudden, an announcement was made stating that
Apple and Qualcomm had reached a settlement
. Both sides dropped all lawsuits against each other and Apple agreed to make a payment to Qualcomm of an undisclosed amount. In return, Qualcomm gave Apple a six-year licensing pact (with an option for two more years) and a multi-year deal to supply it with chipsets.
To show how fragile Intel's commitment to the business was, immediately after the settlement announcement,
Intel said that it was no longer going to build 5G modem chips
. The company's mobile chip business, which includes 4G LTE chips, is now up for sale and could fetch a few billion dollars. Intel has already received some indications of interest and has hired investment banking firm Goldman Sachs to help it find a buyer. Up until now, the division was losing about $1 billion a year for Intel even though it counted Apple as a customer. Some possible buyers include Samsung, Apple's top rival in the smartphone industry, Broadcom (which failed in an effort to buy Qualcomm last year) and ON Semiconductor.
Is Apple willing to sit tight and rely on its renewed friendship with Qualcomm?

The idea that Apple discussed purchasing Intel's modem chip unit reveals a big change in the way business is conducted in Cupertino. The company used to find small, niche companies to buy and quickly implement their products on the iPhone. For example, back in 2010 Apple purchased a company called Siri for a reported $200 billion. The next year, Apple introduced the
iPhone 4s
with the Siri virtual assistant on board. In another example,
Apple purchased biometric security firm AuthenTec in 2012 for $356 million
. A year later, the
Apple iPhone 5s
was introduced with the Touch ID fingerprint scanner. Israeli camera company LinX was purchased in 2015 for $20 million. The technology Apple bought was used in the TrueDepth Camera to help with the 3D mapping employed with Face ID.