The Apple-Qualcomm deal instantly kills 5G competitor
30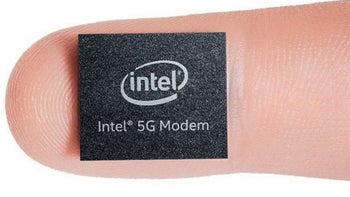 As we heard earlier today, the Apple-Qualcomm
battle has ended
. With those two companies making up, there were likely to be repercussions around the mobile world, but we didn't really expect the fallout to come so quickly. With Apple and Qualcomm striking a deal, Intel has announced that it will be quitting the mobile game.
Or at least, Intel said it will be exiting the smartphone 5G modem business. Intel put out a
press release
saying that it would continue to support its 4G modems, but it was cancelling its plans for 5G modems for smartphones, which were originally scheduled to be ready in 2020. Intel said it would still be investing in 5G infrastructure and making 5G modems for laptops and Internet of Things devices.
Intel didn't mention Apple or Qualcomm in the press release, but the timing of the announcement is almost certainly no coincidence. Part of Apple's settlement with Qualcomm was to sign a new
exclusive six-year deal
for iOS devices to use Qualcomm modems. Intel might have been able to keep going with Android devices, but losing the Apple money seems to have been too much.
While the Apple-Qualcomm deal wouldn't have impacted Intel's efforts in mobile processors, we can't say we weren't hoping a bit that Intel would give up on that business too. Intel's mobile processors in smartphones have been pretty bad, but to be fair their tablet efforts have gotten (somewhat) better. Still Intel has a long way to go before it's considered a major player in mobile.