Apple had a game plan to end Qualcomm's licensing policies, but in the end it caved
22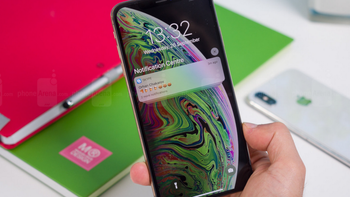 When Apple agreed to use only Qualcomm's modem chips for the iPhone, it worked out an annual $1 billion "incentive fee" that it would receive from the chip maker. But there was an important condition. If Apple decided to use a second modem chip supplier, it would have to pay Qualcomm back the "incentive fees" it received. Apple then attended a hearing held by the South Korea Fair Trade Commission and spoke out against Qualcomm's chip licensing practices. As a result, the $1 billion checks stopped. At the same time, Qualcomm learned that Apple was planning on using Qualcomm and Intel modem chips for the
iPhone 7
.
The Washington Post reports
that during the two years before the settlement, Apple publicly derided the quality of Qualcomm's modem chips while in private it called them "the best." These complementary comments were made by Apple executives in memos that also praised Qualcomm's "unique patent share" and "significant (intellectual property) holdings." The memos were obtained by Qualcomm during the discovery process. That is when both parties in a lawsuit hand over evidence to each other before a trial starts.
Apple called Qualcomm's chips worthless in arguments it made to lawmakers, regulators, judges, and juries while privately raving about the company's components. This has many wondering how deeply Apple believed what it was saying when it tried to get courts to change the methods that Qualcomm uses to sell its chips. Apple's true feelings about Qualcomm might explain why it might be paying Qualcomm as much as $9 per iPhone for its chips.

Previously, Apple derided Qualcomm's royalty deals that force phone manufacturers to pay a percentage of the retail price of each phone sold. In fact, just before the settlement was announced, Apple and Qualcomm were squaring off in a San Diego courtroom with billions of dollars in play. On Tuesday, during his opening statements, Apple's attorney (Ruffin Cordell from Fish & Richardson) was trying to prove that the iPhone didn't rely on Qualcomm's component. He did this by
pointing out that an iPhone can function using a Wi-Fi connection
. And Apple has wondered in the past why Qualcomm should receive royalties for parts of a phone that it has nothing to do with.
Apple had a plan to reduce royalty payments it was making to Qualcomm

Apple's attorney also pointed out Tuesday that licensing deals Apple made with Ericsson and Huawei were for twice the number of patents that Apple licensed from Qualcomm, but for a small percentage of what Apple was paying the chip supplier. However, an internal Apple document later obtained by Qualcomm showed that Apple licensed less expensive patents on purpose in order to create evidence that showed how much more Qualcomm was seeking to license its patents.

"While it's very common for companies who are engaged in legal disputes to play hardball, the disclosure of these documents is very unsettling. It potentially reveals that Apple was engaging in a bad faith argument both in front of antitrust enforcers as well as the legal courts about the actual value and nature of Qualcomm's patented innovation."-Adam Mossoff, law professor at George Mason University, director of the Center for the Protection of Intellectual Property
Documents received by Qualcomm during discovery revealed that Apple had planned on suing Qualcomm as far back as 2014; the tech giant decided to wait so it could continue to collect the billion-dollar payments from the chip maker. One document, produced by Apple six months before it lobbed the first salvo in their court battles, revealed Apple's game plan to reduce the amount of the royalties it was paying to Qualcomm. Apple would "hurt Qualcomm financially," and "put Qualcomm's licensing model at risk."
Qualcomm's licensing model is at risk, but not necessarily because of Apple. Earlier this year the Federal Trade Commission and Qualcomm squared off in a non-jury trial held before Judge Lucy Koh. Apple did have some executives testify against Qualcomm's licensing practices, but other phone manufacturers did so as well. If Judge Koh, who presided over the Apple v. Samsung patent trial, rules in favor of the FTC,
Qualcomm might have to change the way it sells its chips
.