Would Apple buy Disney to shake things up?
28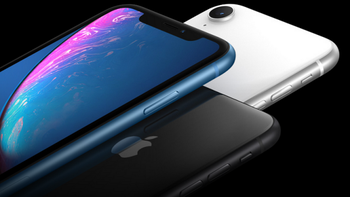 Since hitting its peak price of $233.47, Apple's shares have declined nearly 35% to Friday's close of $148.26. While some of the decline occurred last week after Apple lowered its revenue guidance for the fiscal first quarter, much of the decline took place beforehand as 2018 iPhone sales have failed to reach expectations. Apple has been hoping that growth in Services would help make up for the iPhone's lack of growth, but it is apparent that the company needs a new product line to get Wall Street excited about the company again.
CNBC notes
that Apple has $237.1 billion in cash on hand, a huge war chest that could allow the company to make a huge acquisition. While several analysts told CNBC that Apple should buy a company like Disney, Salesforce or Tesla, none of them thought that Apple would pull the trigger on any large deal. After all, the company's valuation has just dropped by more than $300 billion, and the largest purchase ever made by Apple
was its $3 billion purchase of Beats back in 2014
.
Disney might be the most logical acquisition for Apple, especially since Apple plans on launching a streaming video service this year. Steve Jobs was once Disney's largest stockholder, and sat on the Disney board. Of the three possibilities floated by analysts, this one would be the most expensive with a price tag north of $200 billion. Still, it would turn Apple into a media company that throws off an amazing amount of cash. With millions of visitors attending Disney's theme parks each year, Apple could get its devices and names in front of these consumers at little cost. In addition, Disney is beloved by millions around the world. Apple, not so much.
Salesforce wouldn't seem to be a fit, say analysts, since the enterprise software business isn't something that Apple is familiar with. But Wall Street might take a shine to a decision by Apple to step outside of its comfort zone in order to grow. Salesforce, valued at more than $100 billion, wouldn't come cheap, but the company has grown its revenues by 20% each year.
The last option mentioned by analysts, Tesla, could be a fit because of Apple's work on an electric car. Elon Musk has stated his desire to take Tesla private, and an acquisition by Apple would do the trick. With a market value of $54 billion, Tesla would be cheaper than Disney or Salesforce. It also would play into Apple's strength in designing and manufacturing consumer products.
Apple has previously been linked to possible purchases of Tesla
and Disney
, but this time things seem different. Apple is no longer seen as invincible with Wall Street wondering where the growth will be coming from now that the iPhone is under attack. Even Apple CEO Tim Cook knows that things have changed. On Wednesday, he told CNBC that he wouldn't rule out a large acquisition.
"We look at many, many companies including very large companies. We've elected so far not to do those because we haven't found one that we say, 'wow, that's a nice intersection with Apple.' But I'd never rule it out."-Tim Cook, CEO, Apple