Report: October 20th will be the launch date for iOS 8.1 and Apple Pay
5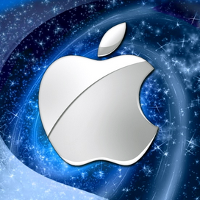 In the beta version of iOS 8.1, if you ask Siri to open a credit card, she takes you to Passbook. And that is interesting because right now, you cannot store plastic on the application. But if Siri thinks your credit cards are in Passbook, she probably knows something that we don't. After all, Siri does happen to be a Cupertino insider. We hear that she even has keys to the executive washroom.
Okay, so credit cards will apparently be stored in Passbook. Why are we so excited? Well, Passbook is expected to store your credit cards for Apple Pay. You can enter them manually, or by snapping a picture of them. This all suggests that Apple Pay is coming in iOS 8.1, which should be here shortly. In fact, a report in
Bank Innovation
on Wednesday said that iOS 8.1 will launch on October 20th, with Apple Pay included.
According to current speculation, the Apple Pay version included with the Apple iPad Air 2 will be a little different since the tablet will not support NFC connectivity. Thus, the iPad Air 2 will allow you to purchase physical items online using Apple Pay, but will not allow you to swipe a POS machine in a brick and mortar store using the tablet.
source:
BankInnovation
,
CultofMac
,
9to5Mac
via
SlashGear