Report: Google to pay $3 billion to Apple to remain the default search engine on iOS
99+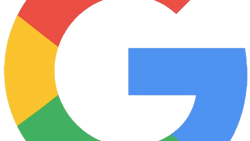 Securities firm Bernstein sent a note to clients today, stating that Google will end up paying approximately $3 billion to Apple this year to remain the default search engine on the Apple iPhone and Apple iPad. That is triple the amount that Google paid Apple three years ago for the same licensing rights. The revenue from Google is counted by Apple towards its rapidly growing services business. According to Apple, if its service business was considered a separate company, it would qualify for the Fortune 500.
Bernstein analyst A.M. Sacconaghi Jr. said in his firm's missive to investors that by asking for such a high licensing fee, Apple could end up turning Google away altogether. The analyst wonders at what point Google decides not to pay a dime to Apple, and counts on the popularity of its search engine to prevent Apple from including another option by default. Currently, iPhone and iPad users can change the default search engine by clicking on Safari under the Settings option. But this would be a game of chicken for Google, since iOS devices are responsible for about 50% of Google's mobile search revenue.
"Court documents indicate that Google paid Apple $1B in 2014, and we estimate that total Google payments to Apple in FY 17 may approach $3B. Given that Google payments are nearly all profit for Apple, Google alone may account for 5% of Apple's total operating profits this year, and may account for 25% of total company OP growth over the last two years."-A.M. Sacconaghi Jr., analyst, Bernstein
Google has been the default search engine on the Apple iPhone since day one. Other Google applications like YouTube and Google Maps managed to stick around the iPhone and iPad home page until iOS 6 when Apple booted them off. Google replaced both with new iOS apps available for free from the App Store, and Apple Maps replaced Google Maps as the default mapping application on the iPhone and iPad.
source:
CNBC