Rasmussen College offers degree programs for app creators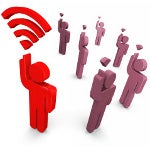 Rasmussen College, a for-profit tertiary educational institution, is offering two-year and four-year degree programs for wanna-be software developers, which will be partly focused on creating applications for mobile devices.
This looks like a good opportunity for these lads who want to chase their dreams to become good app creators, while at the same time they wish to attend a college.
It's estimated that 300,000 jobs for software developers will be created in the next few years, and a sizeable part of them will be a direct consequence of the smartphone boom that we are witnessing at the moment.
Classes that are concerned with mobile app development will be focused mainly on Android and iOS for the time being (i.e. as long as these platforms manage to retain their momentum), but the emphasize may shift to other mobile OSs if they gain ground against the dominant forces of today.
Now, we have absolutely no idea whether such a degree may help or not, but if you are interested in it, hit the source link for more information on the topic.
source:
Rasmussen College
via
All Things Digital