Qualcomm's CEO says mobile processor core wars pointless already, disses Samsung's octo-core claims
62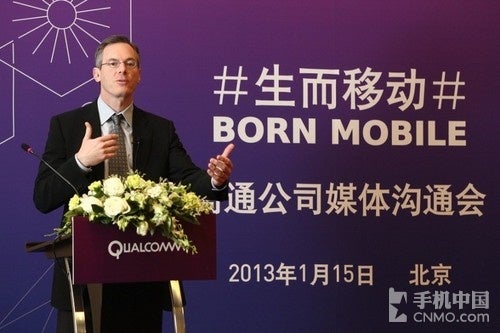 Qualcomm's outspoken CEO Paul Jacobs was caught on tape at a Born Mobile presentation in China to say that
Samsung's Exynos 5 Octa
eight-core mobile chip that got announced at CES uses a meaningless number for a publicity stunt, and the more cores you add, the more challenging it becomes to manage them, from an energy and thermal standpoint.
Not that we don't agree with him that the number of mobile CPU cores game that chip makers have been playing for the last two years is silly, especially after the first dual-cores popped up, but Samsung's creation utilizes the
big.LITTLE architecture of ARM
to preserve battery life while keeping performance, which is the main point of mobile CPU advancements.
Qualcomm's chief quipped that the core wars will subside going forward, and focus should be shifting to real advantages for the end user, like speedier downloads, smooth interface performance and precise positioning as things with more tangible added value.