Qualcomm raises bid for auto chip maker NXP to $44 billion; Broadcom could hike offer for Qualcomm
1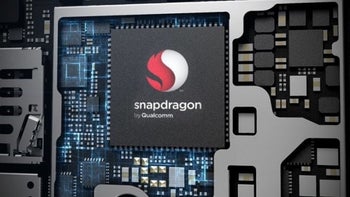 Way before
Broadcom made its initial bid for fellow chipmaker Qualcomm in November
, the latter had gone after NXP Technologies. Qualcomm proposed a transaction for the largest producer of chips for automobiles, valued at $110 a share, back in October 2016. Since then, the deal has been approved by regulators around the world except in China. The regulatory agency in that country has yet to weigh in with a response.
While regulators have given the deal a thumbs up, NXP stockholders weren't as happy with the price offered by Qualcomm. So this morning, the company raised its bid for NXP to $127.50 a share, or $44 billion. While this higher offer might succeed (large institutional holders appear to be satisfied), the $121 billion question is whether the additional amount of money Qualcomm is spending to buy NXP will deter Broadcom from its attempt to buy Qualcomm.
Previously, Broadcom Chief Executive Hock Tan said that his $82 cash and stock offer for Qualcomm would stand unless the latter raised its bid for NXP over the original $110 pricing originally proposed. On CNBC today, Mr. Tan said that at the new price, Broadcom would weigh its options. One option that might work is the proxy battle that the company is waging for control of Qualcomm's 11-person board of directors. Yesterday, stockholder advisory service Glass Lewis & Co. recommended that stockholders vote for all 6 members of Broadcom's slate. If all of them beat out Qualcomm's nominees, Broadcom will have a majority of board seats and could quickly approve the deal for Qualcomm.
Broadcom could also respond to today's news by raising its bid. Earlier today, the
Wall Street Journal
said that Qualcomm would be receiving a higher bid as soon as Tuesday, although that has yet to occur. Qualcomm produces chips for smartphones and is known for its Snapdragon line of mobile platforms. Broadcom's chips are used in the wireless and telecommunication industries.
source:
WSJ