Protection from day one: VRS Design launches 5 new cases for the LG G6!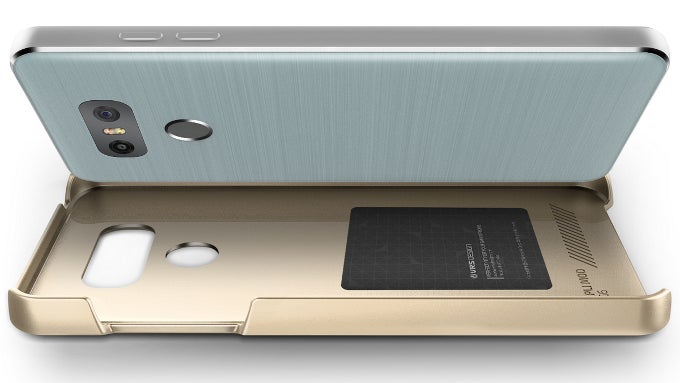 This story is sponsored by VRS Design. PhoneArena's opinions in this article have not been affected in any way!

VRS Design is a case manufacturing company, whose products often end up in our "Best cases for..." articles. Over the years, it has built a pretty steady portfolio and offers a variety of cases for a variety of needs — from armored to stylish, to slim. Naturally, with the
LG G6
soon
to be announced
, VRS Design has made sure it'll be ready to offer protection that matches the new phone's class.
Now, a day after the LG G6's announcement, the company has 5 case models ready to ship and protect your new handset as soon as it arrives. The designs in question are of the Crystal Bumper, Leather Diary, High Pro Shield, Layered Dandy, and Simpli Mod series.
VRS Design Crystal Bumper for LG G6
So, one by one, the Crystal Bumper case consists of a hard, colored frame and a clear TPU back. The idea here is to let the G6's beautiful design shine through and to have a rather slim case, which still offers protection. You've got 5 colors to pick from for the frame — gold, gray, blue, silver, and rose gold, and the case costs $29.99.
VRS Design Simpli Mod for LG G6
The Simpli Mod series is slightly thicker but oozes of style. Its back is covered in leather, and its tough frame has cutouts to give you access to the phone's own physical buttons. It's always cool to click the actual volume and power keys, instead of having a case with silicone covers over them. The colors you can choose from here are a gold frame with brown leather or classic black on black and the case costs $24.99.
VRS Design High Pro Shield for LG G6
The High Pro Shield series, as suggested by its name, is a thicker, shockproof case, capable of defending your device against more serious drops and accidents. Its back has a faux brushed aluminum look, bringing back those LG G3 memories, and its frame comes in 5 different colors — gold, gray, blue, silver, and rose gold. You can grab it for $29.99.
VRS Design Layered Dandy for LG G6
The last two cases are of the leather wallet variety — both have front flaps with pockets for cash and cards. The Layered Dandy is a popular model by VRS Design, with its two-tone look, fairly slim dimensions, and openings for the phone's buttons. It comes in red with black accents, black with red accents, or brown, and will set you back $34.99.
VRS Design Genuine Leather Diary for LG G6
The Genuine Leather Diary series is, as the name suggests, a high-class wallet case. Naturally, it has the price to match, set at $69.99, and hopefully, it doesn't disappoint. It comes in navy blue, burgundy red, and brown.