Poll results: Do you think the Galaxy S6 and S6 edge are "the most beautiful smartphones" in Samsung's history?
50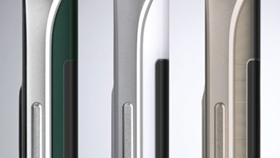 Samsung won't launch the
Galaxy S6
and
Galaxy S6 edge
before April 10, but we've already seen the handsets, and we agree that the S6 edge looks unique. While Samsung didn't use the word "unique" when
announcing the two new devices
, the company's CEO, JK Shin, said that they're "the most beautiful smartphones" in its history.
We wanted to know if our readers agreed with JK Shin, so we
set up a poll waiting for answers
. We received a total of 4458 answers, with 3280 voters (73.58%) saying that the Galaxy S6 and S6 edge are, indeed, the most beautiful Samsung smartphones thus far. However, 1178 voters (26.42%) did not agree. A few of Samsung's older handsets that, according to some commentators, look better than the S6 and S6 edge are the Galaxy Alpha, Galaxy Note 4, and Galaxy A5 (interestingly, all these are designed around metal frames, just like the S6 series).
If you didn't get the chance to vote in our poll while it was active, you can certainly let us know what you think about the Samsung Galaxy S6 and S6 edge in the comments section.