Poll results: Do you like the iPhone 5's alleged new design?
40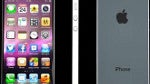 We asked you yesterday if you like the alleged new design of the iPhone 5. You know, that prototype that's been leaking all over the place. Well, in short, you said that you aren't really excited about the new looks of the handset. A whooping 69.29% have voted with the "Can't turn me on" option, indicating that the handset's appearance... can't turn them on.
Thinking about it, we do agree with you that if this is really how the device looks, it might lose quite a bit of its appeal. Still, we shouldn't forget that most (if not all) of there images are fake mock-ups, so there's still chance that Apple might surprise us with something that looks much better in reality. Well, we'll see in about an hour! Stay tuned!
Before the real deal has finally been revealed, though, here's once again how the iPhone 5 is expected to look, according to most leaked images...