Plex coming to Android Auto in the next few days
2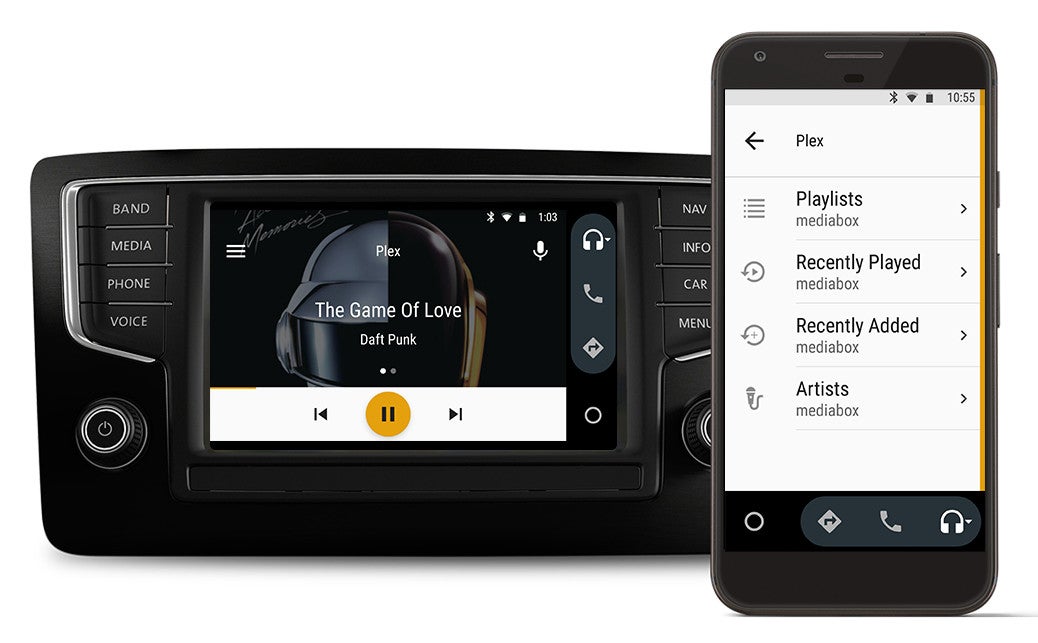 The folks behind
Plex
have just announced their app and service will be coming to Android Auto in the next few days. One of the important missing features will finally arrive on all vehicles supporting Android Auto so that Plex users can experience their music.
Moreover, even if your car is not fully compatible with Android Auto, you will still be able to use Plex for Android Auto, but from your phone or tablet.
In order for that to work, you'll need the
Plex for Android
app and
Android Auto
. Simply interact with Android Auto from the app on your smartphone, your supported vehicle's dashboard, or by using Google Voice, and you're set.
Here are a few sample voice commands that will allow Plex for Android Auto users to interact with their music database while on the move:
Play my 'If you cut me off I'm going to blast this horn' playlist on Plex;
Play 'Never Gonna Give You Up by Rick Astley' on Plex;
Play 'Life is a Highway by Tom Cochran' on Plex.
If you've been using Plex on your Android phone, you'll notice the Android Auto version features larger touch areas, as well as a simplified interface and intuitive voice commands.