Piper Jaffray's teen survey shows continued support for the Apple iPhone and Apple iPad
28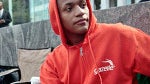 With the results of the semi-annual Piper Jaffray teen survey in, the firm's Gene Munster said that the results show Apple to be "
the pre-eminent technology brand
" among teens. Of the 7700 teenagers surveyed in the latest report,
40% own an Apple iPhone
. This figure has gone up every 6 months starting with the 17% who owned the device in the Spring of 2011. Last Winter, that rose to 23% before reaching 34% last Spring. 62% said they plan on buying one in the next 6 months while 22% said that an Android model will be their next mobile phone.

Teen Apple iPhone ownership continues to rise every 6 months
44% of the teens in the survey own a tablet, double the amount that owned one in Spring 2011. Of those with a tablet,
a whopping 72% own the Apple iPad
. Of those teens in the market to buy a tablet in the next 6 months, 74% are looking at purchasing the iPad. 43% said that they would be more likely to purchase an Apple iPad if the Cupertino firm offered a mini mode for $299 or less.
Today's teens turn out to be tomorrow's money spending tech buyers which means that if the kids of today continue to be enthralled by iOS devices, they will be tomorrow's adults packing an Apple iPhone and/or an Apple iPad.
"We are reaffirmed in our belief that Apple remains the pre-eminent technology brand for teens. We believe that the launch of the smaller iPad could eventually increase iPad ownership among younger users. Overall, we expect Apple devices to continue to expand in teen ownership and believe that the company is set up well to benefit from loyalty among its younger user base."-Gene Munster, analyst, Piper Jaffray
source:
AllThingsD