Photographer puts HTC One's camera to work: here are the results
26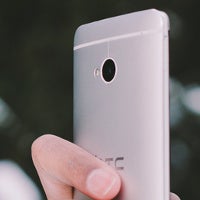 We often
criticize the HTC One for having a sub-par camera
when compared to its competitors like the Samsung Galaxy devices or the iPhone, but you know that a good photograph is after all not as much about the camera, the megapixels, and the technical details, as it is about the story it tells and the message it sends.
To illustrate that, photographer Mahmoud Mfinanga who goes by the nickname emmazedphotog, showed that you can achieve a lot with the HTC One and enjoy using it along the way. Mfinanga actually praises the camera saying:
"The HTC One's camera is remarkably amazing. The f/2.0 aperture size really becomes useful in situations where your environment may lack a good amount of light."
Admittedly, he does not like the interface, and we can whole-heartedly agree that digging up options can be quite a pain. Nonetheless, the photographs he captured are 'remarkably amazing', if we could quote the author himself. Take a look - all that's used are VSCO Cam's amazing filters and the HTC One's stock camera app.
Photographer uses HTC One's camera: here are the results