OxygenOS 3.0, based on Android 6.0, is being soak tested on the OnePlus 2
4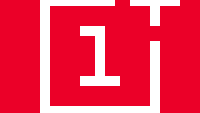 Earlier this month,
the OnePlus 2 received an update to OxygenOS 2.2.1
. The new build added RAW support to the camera, but did not bring Android 6.0 to the handset. But as it turns out, those sporting the
OnePlus 2
might not be that far away from receiving Android 6.0. The phone is in the process of a soak test that will determine whether OxygenOS 3.0 is ready to be installed on the device without any issues. That build of the OnePlus OS is based on Android 6.0.
The idea of the soak test is to first send out the update to a small, manageable group of phones. If no issue develops with it, the update is then sent out to all of the units. Those who are taking part in the soak test have already started to download the update on their phone. This has resulted in the leak of a number of screenshots of OxygenOS 3.0; besides the usual Marshmallow features, the manufacturer is adding an alert slider, wallpaper picker and other new capabilities for the OnePlus 2.
There is no word on when the soak test will be coming to an end. Assuming that there are no issues with it, OxygenOS 3.0 could soon find a home on the OnePlus 2. Meanwhile, you can check out screenshots of the update on the latest OnePlus flagship model by clicking on the slideshow below.
source:
AndroidPoilice