OnePlus 2 OxygenOS 2.2.1 update brings RAW photo support, but no Marshmallow
7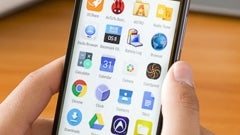 OnePlus 2 owners are in the process of being treated to version 2.2.1 of OxygenOS, the young smartphone maker's customized Android implementation.
Although we're looking at an update largely designed to fix bugs that got introduced with previous versions of OxygenOS, the manufacturer has also baked in a rather significant camera feature, namely RAW photography support.
Smartphone photography enthusiasts already know the advantages of RAW photo support, but what you should know about the RAW standard is that it serves a full representation of the image captured by the camera sensor (hence its name). Other formats compress the image to make it smaller.
RAW is a very good choice if you plan to edit your photos using specialized software since you won't have to deal with any compression-generated noise.

Aside from bringing RAW photo support to the OnePlus 2, OxygenOS 2.2.1 also patches bugs related to roaming, Bluetooth and Ultra SIM compatibility, and image corruption. Furthermore, the new version of the OS also patches some known security bugs.
Through a couple of software updates (this one and the previous OxygenOS 2.2.0 update), the OnePlus 2 camera received a manual mode and support for RAW photography, two very important features for photography enthusiasts.
It's always nice to see smartphone makers introducing new features through software updates. As such, we can only applaud OnePlus for bringing RAW photography support to its second-gen flagship killer, although an update to Android 6.0 Marshmallow would have been more important for OnePlus 2 owners. The manufacturer previously said that OnePlus 2 owners should expect a Marshmallow update by the end of Q1 2016, which ends in 27 days.
What do you guys think of the OnePlus 2's newfound ability to capture RAW photos? Is it something that you're going to use, or are you more interested in getting a slice of Android 6.0 Marshmallow?