Our Apple iPhone 4S coverage. In one place.
55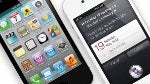 Now that
Apple announced the iPhone 4S
and the dust has settled, we managed to out quite a bit of coverage around the new Apple pride and joy. But with so much posts and articles, one can easily lose track of everything. That's why we decided to have this post - giving you easy access to all of our iPhone 4S coverage from a single place.
First of all, however, we'd like to quickly recap all the important information about the new iPhone 4S here. So, for those who missed the news, the iPhone 4S will keep the same exact appearance of the iPhone 4, but will feature a number of improvements on the inside. For starters, it will have the
dual-core A5 chip
, present in the
iPad 2
. Then, there's the
upgraded radio
, which will now allow downlink speeds of 14.4 Mbit/s, and uplink speeds of 5.76 Mbit/s. The
camera
will also get a nice facelift, arriving at the 8MP mark, along with faster performance and a
1080p video recording
. The most impressive new feature however seems to be
Siri
- a deep system-wide integration of voice commands that will act as your digital assistant.
The
Apple iPhone 4S release date
in the states is
October 14
, with pre-orders starting October 7. The price, as usual, will be
$199
for the 16GB model, and $299 for the 32GB model. However, this year will see a new, 64GB option, for $399. One more thing... starting with the iPhone 4S,
Sprint
will also be among the blessed carriers, along with AT&T and Verizon. So, there you have it - a new iPhone 4S, available in just a few days. For the full details, however, check our articles, listed below: