T-Mobile sits quietly out of the picture during Apple's event
15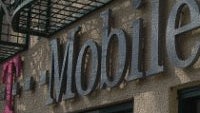 Poor T-Mobile, they were sadly left behind as Apple
announced
today that the iPhone 4S will be coming to the
top three wireless carriers in the country starting on October 14th
. We've seen them
mock the iPhone on several occasions
in various commercial spots, but now they can keep on doing the same thing since they weren't mentioned once during the entire presentation today.
Still, it begs the question whether or not they'll be negatively impacted mainly because they're simply out of the picture when it comes to the latest iPhone model. Of course, we've already seen how T-Mobile is trying to lure iPhone users to its grasp, which is evident from the
microSIM cards they're selling
for the iPhone 4 and iPad currently. Either way, it wouldn't surprise us if they can continue to attract customers who happen to get the latest model unlocked.
But does the lack of an iPhone truly hurt T-Mobile? Will they continue to
bleed subscribers
simply due to the fact that people are so enamored by the handset that they're willing to bail and side with a rival carrier? Honestly, it's still hard to say whether an iPhone would save T-Mobile at this point – especially when they've been living on without one all this time.
Conversely, you can't count them out when it comes to exclusive handsets. That's because they've managed to nab some past respectable ones in the Android world – such as the Google Nexus One and Nexus S. Granted that they eventually became available with other carriers, T-Mobile was the very first to offer them right from the onset. So, does it really matter that they're not in with the iPhone 4S?