Apple announces Find My Friends app, parents rejoice
5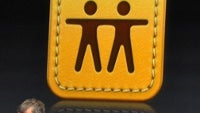 Apple is not working on hardware only - software is key to iOS success and here's another app to adorn Apple's application store -
Find My Friends
. The application was rumored about and discovered before the launch, but now it's finally official. It basically all boils down to... finding your friends. Simple? Yes. Effective? You bet.
Eddy Cue gave an example with Disneyland, but we could think of tons more like trying to find someone at a huge mall, or just any other place with a lot of people.
"Today we're announcing a new app called 'Find my Friends.' Now when I'm at Disneyland, I can easily see where my family is. Or I can see if my son made it to school today,"
Eddy Cue explained.
Now, we can almost hear our inside child remembering parental control. This just took it to another level. But the best thing about Find My Friends is the fact that you can
share your location only for a limited time
. Say, you're at the beach until 7pm and that's when you want your friends to be able to discover you. You just set the feature to stop working at 7pm and all your privacy concerns are solved.
To summarize it, there are three key things about the app:
- Easily locate friends and family,
- Temporary sharing option,
- Simple privacy controls.
source: Apple via Thisismynext