Will the Sprint iPhone 4S be compatible with SERO Premium plans?
36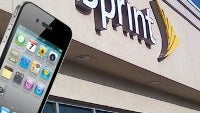 With the
introduction of the iPhone 4S with Sprint
, we're sure there are some diehard Sprint customers out there that have been waiting for this day – but even more if they happen to be on Sprint's
SERO Premium plan
.
Previously, the original SERO plan initially began as a
$30 per month
option that provided customers with unlimited data, text, picture messaging, and 500 minutes of anytime minutes. However, the plan was only compatible with features phones and select smartphones (which included
old school Palm
and Windows Mobile smartphones).
By the time
webOS
, Android, and Windows Phone 7 devices started to crowd the scene, Sprint decided to move the ante by allow existing SERO customers to migrate over to its new
$40 per month SERO Premium plan
. Retaining all the same features as before, the new plan added things like
unlimited Sprint Navigation and unlimited talk
to any mobile phone number in the US. For a
mere
$40 per month, that's not too shabby when you think about how affordable it as – well, it's definitely in the ballpark of what we see offered by prepaid carriers. Additionally, customers who wanted to use a 4G smartphone, they would naturally be charged an additional $10 per month for "
premium data
."
Now that we know all of that, let's go back to the iPhone 4S, which
isn't
deemed as a 4G device for Sprint. It's just possible that existing SERO Premium customers will be able to activate the phone with the plan. If that's the case, we're sure there are going to be a lot of Sprint customers clamoring for joy – especially if they can retain paying only $40 per month for the service.
We reached out to Sprint regarding the matter, but as of right now, there is no word if it'll be compatible. Instead, they mention that details will surely come out in the very near future to outline the iPhone 4S.