iPhone 4S comes with "world changing" voice recognition from Siri
33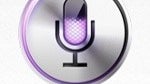 The iPhone 4S is finally here! It might not be the ground-breaking redesigned product everyone had hoped for, but it does pack some ground-breaking features - among them
voice recognition from Siri
, which basically is the much rumored about
voice assistant
. Siri is exclusive for the 4S only.
How does it differ from the rest of voice recognition services? It doesn't just recognize your voice, it actually communicates back. It's
"world changing"
if we are to believe Siri co-founder Norman Winarsky, but we need more details than that.
There are plenty of situations where you can use voice, and that's the exact point of Siri. It aims to cover not just a couple of features - it doubles virtually the majority of situations you'd encounter, or at least that's how it looks like from the Apple demo.
Scott Forstall started with a simple check of the weather and went on to look up information on Wikipedia. Here's how the demo went and the responses you can anticipate from Siri:
"What is the weather like today?"
The weather app pops up with the appropriate info.
"Do I need a raincoat today?"
It sure looks like rain today.
"What is the time in Paris?"
You get an answer from Siri.
"Wake me up tomorrow at 6am."
Siri responds "Okay, I set it for 6am."
"How's the NASDAQ doing today?"
The stocks app shows you the NASDAQ status.
"Find me a great Greek restaurant in Palo Alto."
You get to pick from a list of restaurants.
"Give me directions to Hoover Tower."
Directions are displayed directly on the map.
When you receive a message while wearing a headset, you can just say read out my message loud and Siri will obey.
"Do I have any meetings Friday at noon."
Siri checks it for you.
"Reply I can do Friday."
Siri automatically composes a text message and you just push send.
Scott then makes a calendar appointment using Siri, followed by a reminder about calling his wife. Additionally, you can search Wikipedia or look up definitions all by voice.
We remember Siri's Winarsky say earlier:
"Make no mistake: Apple's 'mainstreaming' artificial intelligence in the form of a Virtual Personal Assistant is a groundbreaking event. I'd go so far as to say it is a world-changing event."
Does it live up to those expectations for you?
Images courtesy of Engadget.