iPhone 4S specs compared to the iPhone 4, Galaxy S II, Droid Bionic
99+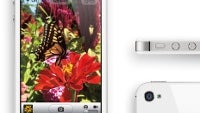 The
iPhone 4S is out facing a cruel world
- one of dual-core Androids, much larger displays, LTE connected devices and an even more aggressively competitive future. But we care about the present and in the present, the 4S faces competition from a couple of sides: the Samsung Galaxy S II in its different versions and the LTE-enabled Motorola Droid Bionic on Verizon among others.
The 4S itself throws a punch by being the
first handset we've seen coming with Bluetooth 4.0
, which is the low-power technology allowing your phone to communicate with other devices without sacrificing battery life. But how will it do against the reigning Android champs and even the similar iPhone 4? Check out the pure facts compared below, but note that we've used the generic Galaxy S II for the comparison - the handset actually differs slightly across carriers with processors and screens varying.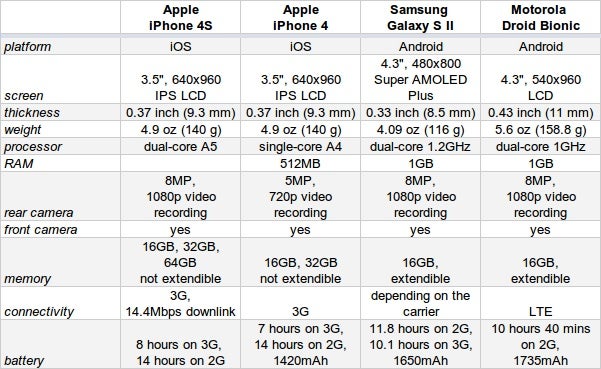 Will the little, 3.5"
iOS warrior survive among the bigger Android guys?
Sound off in the comments below.