Oppo announces the all-new Neo 5 (2015) and Neo 5s
6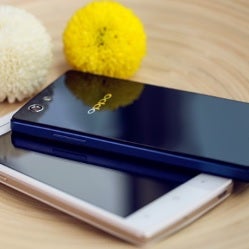 Oppo has just taken the wraps off the Neo 5 (2015) and the Neo 5s, a couple brand-new handsets built to cater to the mid-market consumer. The Neo 5 (2015) offers a tidy upgrade of the features that powered the original
Neo 5
launched last year, while the 5s is a slightly beefier customer with more potential storage, a better processor, and some eye-saving display tech.
The 2015 variant of the Oppo Neo 5 isn't a grand departure from its predecessor, and while the 5s is better in places, it too has plenty of shortcomings. The 4.5-inch, 480 x 854 display of both models is rather low-res compared with many rivalling products, while each offers a meager 1GB RAM, along with a 2000 mAh battery.
Where the first Neo 5 offered only 4 GB of on-board storage, though, the Neo 5 (2015) and Neo 5s bundle 8 GB, which could make all the difference to those who always seem to run out of real estate. Additionally, the Neo 5 can be expanded by means of the microSD slot, which supports cards of up to 32 GB in capacity. Those willing to shell out a little extra for the 5s will be able to enjoy even more potential freedom, since the device supports microSD cards running all the way up to 128 GB.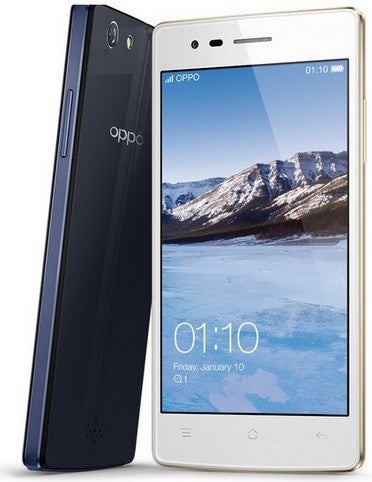 That's not the only difference between the Neo 5 (2015) and Neo 5s. The former runs with MediaTek's quad-core MT6582 SoC with dual-core Mali-400MP2 graphics, while the Neo 5s gets Qualcomm's 64-bit Snapdragon S410 with an Adreno 306 GPU. The Neo 5 (2015) doesn't include LTE, either, which could be a deal-breaker, where the 5s gets regional LTE support.
One of the Neo 5's major caveats, aside from the low-res display and the unaddressed lack of RAM, was its 5-megapixel main camera. The Neo 5 (2015) and Neo 5s both include an 8-megapixel rear shooter with an f/2.2 aperture lens and a LED flash, so, on paper, this new duo should be able to take much better shots.
As aforementioned, the Neo 5s includes an eye protection system built into Oppo's own ColorOS, filtering out harmful rays that let you use the device for longer, and without causing damage to your retinas
Both ship with ColorOS running atop Android KitKat 4.4.2, which is another cross given that a large number of cheaper handsets are now offering Android 5.x Lollipop out of the box. Still, there's no reason why a Lollipop update couldn't arrive in the future.
There's no word on when these two will be released, but it's safe to assume that the Neo 5s will be pricier than the Neo 5 (2015). As soon as we learn of the pricing and availability details, we'll have them covered here at PhoneArena.