OnePlus One will soon be offered by Flipkart in India as Amazon loses its exclusivity
6
A teaser from Indian online retailer Flipkart hints that the
OnePlus One
will soon be offered by the company. Currently, the handset is an Amazon India exclusive in the country. A published report cites a reliable source who says that the OnePlus One will be offered by Flipkart starting on June 22nd. The 64GB Sandstone Black model is expected to be available first.
As the days go by, we are also starting to get a clearer picture of what to expect specs-wise with the OnePlus 2 sequel. The latest news is that version 2.1 of the Snapdragon 810 chipset will be under the hood. If you're worried that a purchase of the OnePlus 2 will end up as an expensive Easy Bake Oven, OnePlus says that
version 2.1 of the Snapdragon 810 has supposedly been fine-tuned
to prevent it from overheating. The OnePlus 2
will reportedly be priced starting at $322 or higher
.
But we digress. Right now, the story is that the OnePlus One will soon be expanding its distribution in India just as the smartphone market in the country heats up with both domestic models and Chinese imports pressuring each other on specs and prices.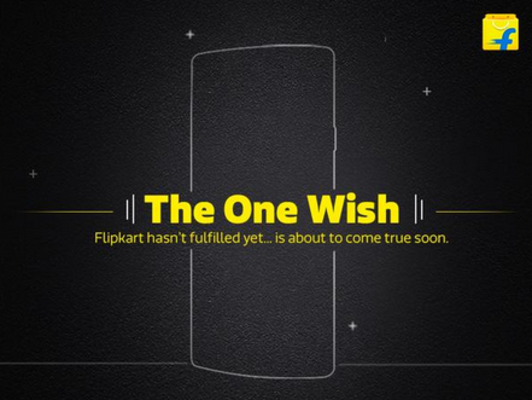 Flipkart teases the impending addition of the OnePlus One to its smartphone lineup
source:
@Flipkart
via
TheTecholic
Recommended Stories