Ok, Google can now initiate a search within apps
7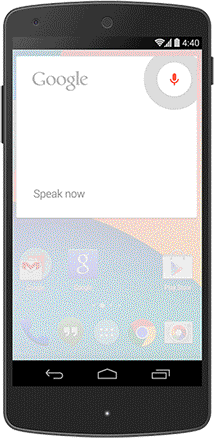 For a while now, Android's voice-activated assistant was able to launch apps when asked to. Google has taken things a bit further and has given Google Now the capability to start a search within any app in the phone.
This means that you will now be able to say "OK, Google, search for hotels in Trip Advisor", or "OK, Google, search for pizza on Eat24" and the voice assistant will launch said app and automatically activate its search with the given parameters.
The connection must be allowed by the target app, so developers need to update their work with just a couple of code lines, in order to make it so. The feature is currently available on English locale phones, running Jelly Bean and above. Of course, it would be most effective on devices running KitKat 4.4 and above, where the "OK, Google" hotword can be detected from any screen, or even the lock screen - a feature that came with the Google Now 3.5 update. If you are unsure how to set this function up - check
this
article - it takes less than a minute to set up, really.
Here's the code needed for the apps to connect with Google Now: