Official P800 news from SE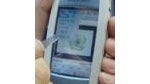 SonyEricsson has admitted its P800 camera phone will not reach the high street until late January.
The news is a further setback for the joint venture which initially promised a third quarter 2002 release for the device that integrates phone, digital camera,
PDA
and
MP3
player.
Following an announcement that it wouldn't be able to make the original launch date, SonyEricsson said it was looking at the fourth quarter to be on shelves in time for the Christmas market.
Sony Ericsson marketing director UK & Ireland Peter Marsden said:
"It is true we are not going to see the P800 in the channels before Christmas. We had hoped to have some operator samples out in December but that isn't going to happen. We are now looking at it coming out a few weeks later than we had forecast. It would have been nice to get it out before Christmas and it is a little disappointing. But the most important thing is ensuring that everything works.
"It is a complicated product that requires a complex integration. It is working on a new operating platform and now it is a matter of making sure everything works. The P800 is so different to anything that is out there that we think it will be able to stand on its own for six to nine months".
The P800 will be available to other markets in Europe before Christmas. More stringent demands from UK operators meant this date was impossible in the UK.
"They have to evaluate any bugs that are particular to the networks. The UK networks are some of the most demanding in the world. it means the product will be that much more reliable when it hits the shelves", said Marsden.