OPPO teases OPPO Find 7 handset with 2K display
17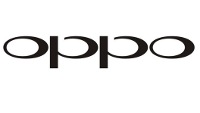 A tweet from OPPO sent out on Monday, reminds us that the
OPPO Find 5
was one of the first smartphones with a 5 inch screen to sport a 1080 x 1920 display (along with the
HTC DROID DNA
). Now, OPPO is teasing the follow up to the Find 5, the OPPO Find 7. The rumored specs are high-end of course, with an expected Qualcomm Snapdragon 805 CPU under the hood, 3GB of RAM, a 4000mAh battery and a 13MP snapper on back. The camera in front is expected to offer a 5MP sensor. The OPPO Find 7 will also support 4G LTE, a first for the manufacturer.
We skipped over the screen on purpose because the rumor there is that the OPPO Find 7
will be equipped with a 5.7 inch glass and sport resolution of 2560 x 1440
. Well, we can tell you that this is
more
than just a rumor. On its tweet, the manufacturer posted an image of the Find 5 showing the 1080p display, and then shows a number 7 for the Find 7. Next to that image, it says 2K display. Yes, it certainly appears that the OPPO Find 7 will feature a 2K screen, especially since this comes straight from the manufacturer.
We don't have a clue yet as to when the OPPO Find 7 will see the light of day, but the display on the phone could be the one that the rest of the industry will be measured against next year.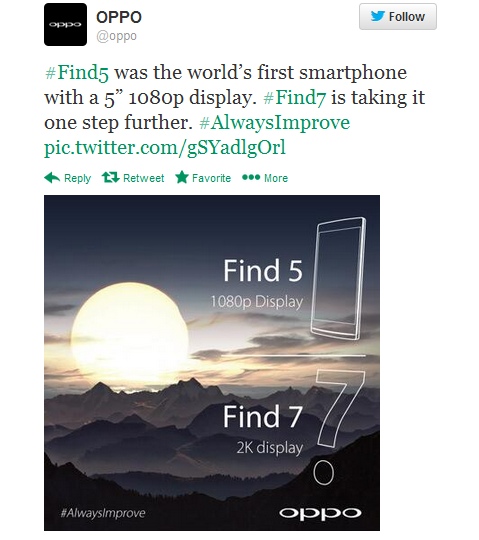 The OPPO Find 7 apparently will have a 2K screen
source:
OPPO
via
Phandroid