Not all Samsung Galaxy S phones will get Android 2.2 this year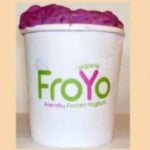 If you are the owner of the Samsung Captivate or the Samsung Vibrant and are still running Android
2.1
, you are not going to want to hear this-that is, unless you live in Canada. According to the Samsung Mobile Canada Facebook page, Canadian owners of the Vibrant and Cativate will be getting upgraded to Android 2.2 in the middle of next month from Bell and Rogers respectively.Android 2.2 sometime next month. The message adds that TELUS will upgrade the Fascinate in early 2011.
In the U.S., 3 million Android users stuck using Android 2.1 are owners of the Samsung Galaxy S, including carrier branded models. There are some who theorize that instead of following the Canadian upgrade to Android 2.2 with a similar move down south, U.S. owners might end up with Android
2.3
. If that occurs, it might help Galaxy S buyers in the U.S. feel a little bit better about all of the waiting they had to go through, but we wouldn't really expect the Korean based manufacturer to skip right past Froyo to Gingerbread.
source:
SamsungMobileCanada