Nokia is no longer Finland's most valuable company
27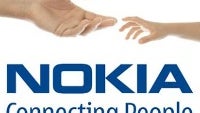 Times change fast. Back in 2007 (yes, the year when the iPhone arrived) Nokia had a market value of nearly 110 billion euro on the Helsinki Stock Exchange. Fast forward five years, and the market value of the Finnish company has slumped to only 14.8 billion euro. Now, it also got
dethroned from being the most valuable Finnish company
.
On the Helsinki exchange, it gave away its top position to Finland's Fortum energy company servicing the Baltic states, Poland and parts of Russia. Fortum's market cap stands at 15.8 billion euro currently.
And if the downward trend continues after the lukewarm reception of the Nokia Lumia 900 in the initial reviews, Nokia could well fall to the third place, after Finnish insurance company Sampo.
At the same time, rivals like Apple and Samsung together grab over 90% of the profits in the mobile industry. The rest of phone makers combined fight for the leftovers.
In contrast to Nokia, Apple's market cap has skyrocketed and now stands at the whopping $586 billion.
Recommended Stories