No more Android OS for the KS360
0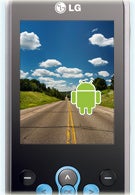 So much for
KS360
's Android fairy tale… at least, this is what Android Authority claims. As you probably know, the youthful QWERTY device was said to be expected
re-released with the Android OS
. However, the source says that Jeremy Newing, head of Marketing at LG Mobile UK, has defined the news from T3 as inaccurate, and he has never said the LG KS360 would be running Android at any point. What he has said is that the company plans to manufacture an Android device similar in form-factor, which will be designed for social networking.
Further thoughts really prove that a hypothetical Android KS360 launch would be quite insensible. First, its display resolution is only QVGA, the same as the one of the Kogan Agora, which has been
cancelled
recently due to possible compatibility issues. And second, it is a bit strange that LG would expect the KS360 to be profitable one year after its original release, even if it's equipped with Android.
LG KS360 Specifications
source:
AndroidAuthority