Nike smartwatch may come in the first half of 2014
2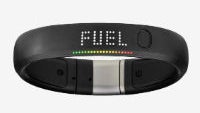 When we say that everyone wants to jump onto the smartwatch bandwagon, we really do mean everyone. Sony, Samsung, Pebble and various Kickstarter projects are already pushing smartwatches to the market, and everyone from Apple, Google, Microsoft, Nokia, Motorola, and LG are rumored to also be working on smartwatch devices. Now, the word has it that Nike doesn't just want to be an app on a watch, it wants to make its own.
Nike already has its FuelBand device that does include a clock, but no one would claim it is a smartwatch. A report from
DigiTimes
is saying that Nike may be getting ready to launch a smartwatch as soon as the first half of 2014. The rumor claims that Nike's potential smartwatch is "currently under trial production at EMS firm Flextronics International".
There is no info on what functionality would be available or what software would run, but it seems safe to assume that it would likely be quite similar to a FuelBand with the companion app built-in and support for other apps. We would hope that if Nike is planning a smartwatch, it would open up compatibility more than its iOS-only app.
This is of course assuming that the report is actually true. DigiTimes' "supply chain sources" don't exactly have the best track record, because plenty of products that make the testing phase never actually make it to market.