Nexus 9 LTE model passes through FCC
3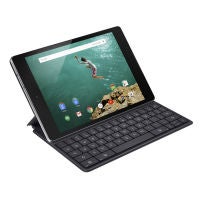 The Google Nexus 9 tablet was only officially put up for sale yesterday, but it already looks like there may be another variant on the way soon. We've known for a while that there would be an LTE model of the Nexus 9; in fact, Google already lists the LTE Nexus 9 on the Play Store as "coming soon". Today, the LTE version of Google's newest tablet has passed through the FCC, meaning it can officially go on sale.
The FCC filing once again doesn't actually have the Nexus branding on it, but it is an HTC-made tablet, which narrows down the field quite a bit. The device ID for this filing is also quite similar to the Wi-Fi only Nexus 9 that we saw before. This filing shows a tablet with support for LTE bands 2, 4, 5, 7, 12, 13, 17, 25, 26, and 41, which covers all U.S. carriers; and, it also includes GSM850/1900 support and WCDMA bands 2, 4, and 5 for global roaming.
We can't say exactly when the LTE Nexus 9 will go on sale, but it should be clear to do so, now that the FCC approval has been done. The LTE Nexus 9 is listed on the Google Play Store only as a 32GB model for $599. We'll keep an eye out and let you know when it goes up for sale.