New images of the canceled Microsoft Xbox smartwatch surface
2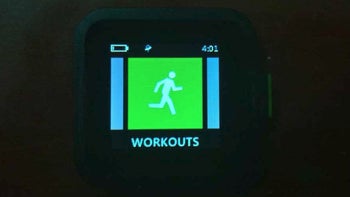 Despite the fact that Microsoft has given up Windows Phone and anything related to the smartphone business, the Redmond-based company was, at some point, very close to releasing a smartwatch.
Microsoft's first ever smartwatch was probably supposed to be called Xbox Watch and offered many of the features that
modern wearable devices
include these days.
Back in September
, we showed you the first pictures of an Xbox Watch prototype, which didn't seem to work.
If you consider yourself a Microsoft fan, we're happy to bring to your attention another set of pictures showing a working Xbox Watch prototype. Apparently, the smartwatch does feature heart monitoring and GPS location tracking, along with some fitness tracking features.
The Xbox Watch's UI is based on the tile design made famous by
Windows Phone
. Perhaps that design language would stand if the Xbox Watch would have been released on the market some years ago, but compared with the smartwatches launched recently, it looks rather archaic.