Leaked images of latest Windows 10 for phone build show noticeable changes to Live Tiles
87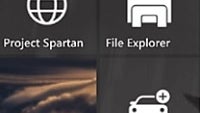 The as-yet unreleased update to Windows 10 for phones, build 10070, looks to squeeze every available pixel out of the screen as Live Tiles get nice and cozy.
The screenshots are pruportedly taken off a
Samsung ATIV S
, which has a 4.8-inch 720p display, and show standard size tiles lined up four-abreast with narrower borders between all of them.
Since so much of the platform is still in development, it is possible that this is a scaling issue. At the same time, things fit pretty well too. However, on a device the size of an ATIV S, the small tiles must look really, really small. It would however, allow for arguably better utilization of the extra-large tile set-up that will be part of the final product.
As for build 10070, it is said to be quite buggy, not to be unexpected given the Insider program. It is great to work with the program and provide feedback, but Windows 10 is not ideal as a daily driver.
What do you think of the look overall? From Windows Phone 8 forward, the platform makes pretty good use of the screen space already. A set-up like this would look great on a device like the
Lumia 1520
, but certainly not ideal for smaller-screened Windows Phones.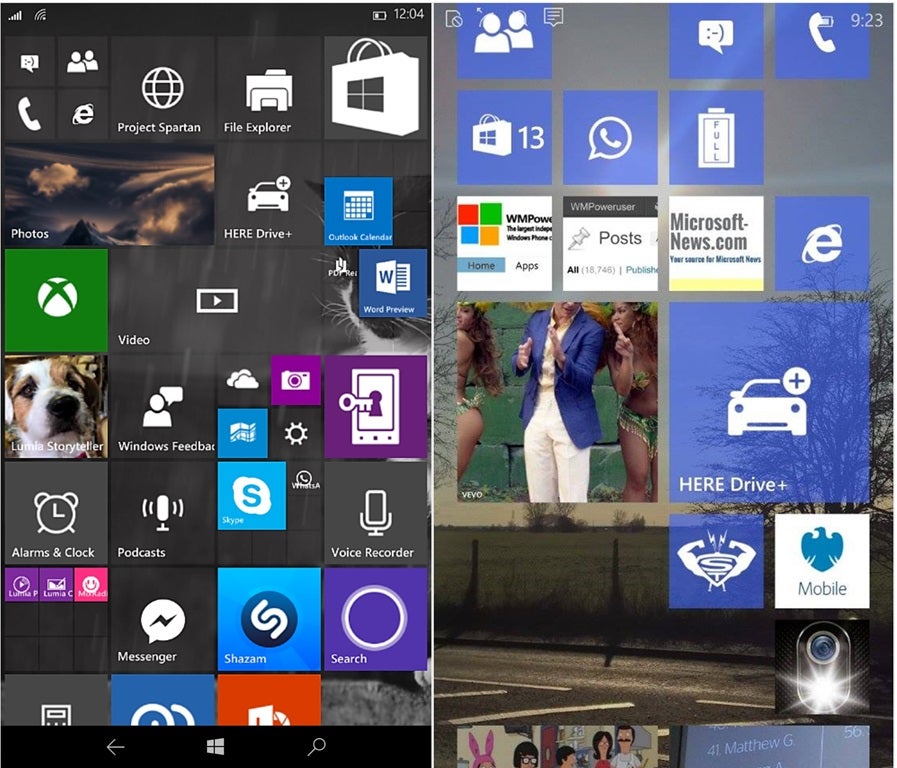 Build 10070 on the left, and Build 10052 on the right
sources:
windowsmania.pl
via
WMPU
and
Windows Central