Samsung Gear Sport and Gear IconX 2018 get release dates, official prices
10

Samsung just announced that two if its newest Gear devices -the Gear Sport and Gear IconX 2018 - will be released in the US on October 27. Interestedcustomers can pre-order both products starting tomorrow, October 13.
The Gear Sport is a Tizen-based smartwatch that, accordingto Samsung, enables users to "go beyond fitness." Compatible withboth Android and iOS phones and tablets, the wearable device will be offeredfor $299.99. It'll come with features like water resistance (up to 50 meters), a1.2-inch circular Super AMOLED screen, GPS, music player, and NFC (for SamsungPay). You will be able to purchase the Gear Sport in two color variants - blackand blue - from Samsung's own website, Best Buy, Amazon, Macy's, and US Cellular. However, pre-orders will be open only at Samsung and Best Buy.
As for the Gear IconX 2018, this is a new pair of wireless, smart earbuds that improves on the first generation. Highlight features includea built-in Running Coach, 4 GB of internal memory per bud (for offline musicplaying), and touch controls. Costing $199.99, the Gear IconX 2018 will beavailable in black, gray, and pink from Samsung, Amazon, Best Buy, Sprint, and USCellular. Pre-orders will be open only through Samsung's official website.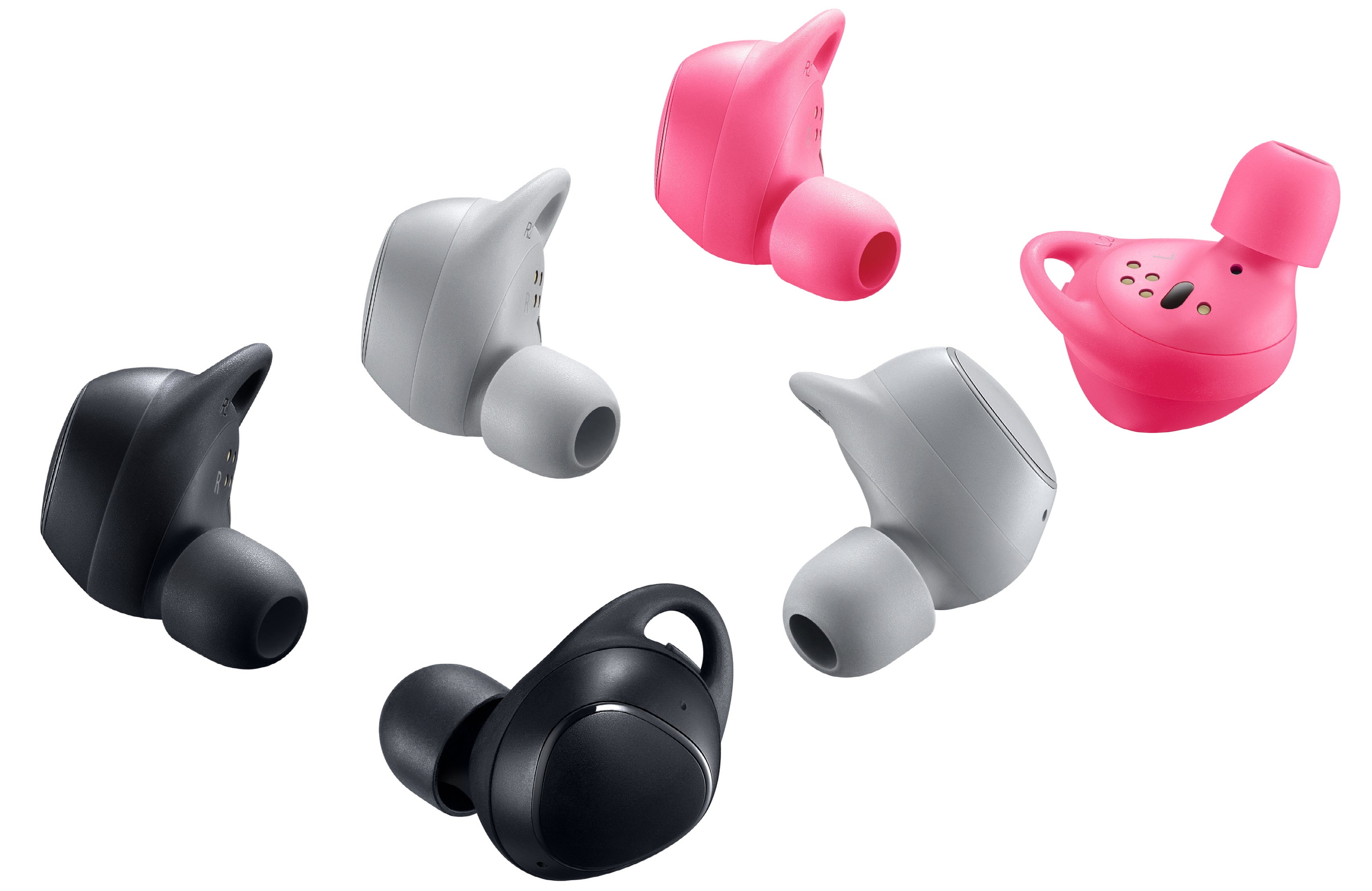 You can find out more about Samsung's latest wearables bychecking out our Gear Sport hands-on and our Gear IconX 2018 hands-on. Let usknow if you're planning to get any of the two new Gear devices, okay?
source: Samsung