New iPhones and iPad may be announced September 6th
20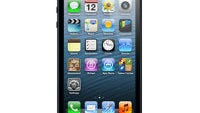 Given that we're coming up on the end of July, the likelihood is that we're just over a month away from seeing the unveiling of the next-gen iPhone, iPad, and possibly even the rumored
low-cost iPhone
. We assumed that the announcement would be happening in September, because that is Apple's traditional time, and because Tim Cook had said new devices would come in "
the fall
", and that timing seems to be confirmed by a new report from German website
iFun
. According to
iFun
, Apple will unveil two new iPhones - the iPhone 5S and the low-cost iPhone - as well as the next-gen iPad on September 6th.
We had heard recently that the low-cost iPhone and the new iPad will allegedly be released in
early September
, but the iPhone 5S will be delayed a bit because of reported production issues, which could be connected to the troubles with the fingerprint scanner had reportedly
delayed the iPhone 5S
a couple months ago.
Whether or not iFun is right with its September 6th date, it does seem as though we're just over a month away from new iOS products, which could very well be why
Best Buy
is trying to move as many new iPads as possible before that date.