New Android Market features on their way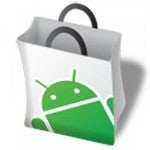 New Android Market features seem to be on their way as the official Android Developers blog has teased us, but left us guessing what would they be. The post was designed primarily for developers, however it did mention that Google is "...In preparation for introducing some new Market features (that we think you'll like)".
As Froyo is getting old and Gingerbread treats are appearing all over the place, we can't help but wonder. The options on the table include anticipated PayPal integration, the music store Google Music and a fully-functional Android Market Web store. Whatever it is, it should integrate well with a wide range of Android devices. Does that mean tablets, too? Are we getting a new flavor for Galaxy Tab-like devices? That is a bit too much guessing so we will stop now. What are you hoping to see change in the Android Market?
FEATURED VIDEO
source:
Android Developers Blog
via
AndroidGuys