NBA 2KVR now available for Samsung Gear VR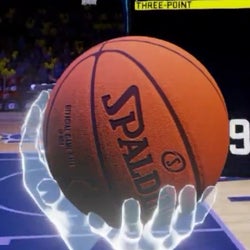 Have you ever wondered what it's like to take part in a 3-point shooting contest at an NBA All-Stars weekend? Well, strap on your
Samsung Gear
VR and find out for yourself.
2K Games, the masterminds behind the top NBA simulators across all platforms for the past few years, have now dipped their toes in VR waters too. The company released "NBA 2KVR Experience" - a game that's explained well enough by its own title.
The experience will be released for Samsung Gear VR, HTC Vive and PlayStation VR and will set you back $14.99. What you get is a collection of mini-games, such as 3-point shooting, skill challenge, buzzer beater and others. The game costs almost twice the price of NBA 2K17 on Android and iOS, but considering it's a VR title, which shrinks the potential market by a big margin, the price appears to be justified, so 2K can make their money back and then some.
You will be accompanied by Paul George of the Indiana Pacers, who's the cover player for the standard edition of NBA 2K17 – the latest game of the franchise. He will not be present as an in-game model, but his narration and instructions will guide you through the experience.
We have yet to try the game for ourselves, but we have to admit that the trailer looks pretty good.
via
SamMobile