NBA 2K19 for Android launched without some content available on iOS
15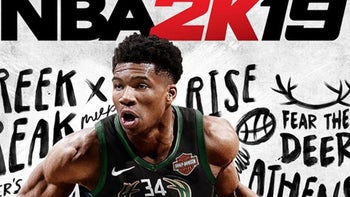 NBA 2K19 has just been released in the Google Play Store, but it's a bit of a mess compared to the iOS version that made its debut a while ago. Besides the technical issues reported by many players, including low graphics, laggy gameplay, and missing controller support, NBA 2K19 for Android is missing some content that's already available on the iOS.
2K has decided to launch NBA 2K19 for Android without the multiplayer mode. What's worse is that the game costs as the same as the iOS version – $7.99, even though it clearly misses an important part that many consumers would be very interested to try out.
Some players also report that the NBA 2K19 for Android is a water-down version of the iOS game, especially when it comes to visuals. Publisher 2K hasn't yet responded to the critics, so we have no idea whether or not they plan to add the multiplayer mode in the future, nor if any of the issues mentioned by players will be addressed in upcoming updates.
If you're an NBA hardcore fan, it seems that you'd be better off buying the iOS version of NBA 2K19, at least until 2K fixes all the problems with the Android game.