Motorola to start testing Android 8.0 Oreo for Moto G4 Plus soon
7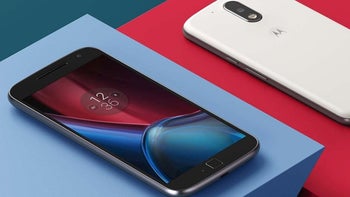 The
Moto G4 Plus
wasn't initially added to the list of smartphones that Motorola planned to update to Android 8.0 Oreo, but the company was forced to bow to customer outcry and reverse its decision.
One year ago
, Motorola announced that the Moto G4 Plus will eventually receive an Android 8.0 Oreo update.
Unfortunately, 12 months later the smartphone is still stuck on Android Nougat and chances are Moto G4 Plus owners will have to wait at least a few more months for Oreo. The good news is Motorola is now recruiting testers for the Moto G4 Plus Android Oreo update in Brazil.
While this means that the
Moto G4 Plus
will indeed be updated to Android Oreo, it also means it will take some time until we'll have more news about the update. Motorola has been pretty fast with software updates in the past, but lately, these updates aren't coming as quickly as before.
After Motorola recruits all the people it needs to kick off the Moto G4 Plus Android 8.0 Oreo soak test, it will probably take at least another month until a final version of the update will be ready for release. Well, at least we expect the Oreo update for the
Moto G4 Plus
to arrive by the end of the year, so there's that.